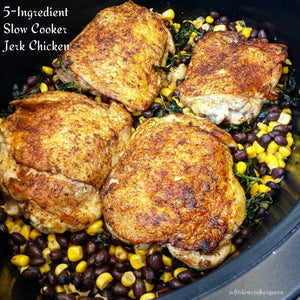 5-INGREDIENT SLOW COOKER JERK CHICKEN by Fit Slow Cooker Queen
Shannon from Fit Slow Cooker Queen has done it again with this 5 ingredient slow cooker Jerk Chicken.
There are only 5 ingredients in this healthy, slow cooker jerk chicken recipe.
Jerk seasoning can range from 12-14 ingredients, instead Shannon with Caribeques Jamaican Jerk Seasoning!
Click below for the recipe:
5 ingredient slow cooker chicken
---