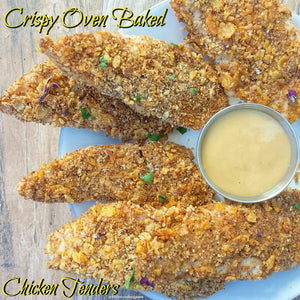 Crispy Oven Baked ChickenTenders by Fit Slow Cooker Queen
I have had the pleasure to spent the last two years collaborating with Shannon from Fit Slow Cook Queen.
Shannon has mastered the art of using slow cookers and crock-pots for her meals and they are AMAZING!
So when I saw this recipe for Caribeque inspired Crispy Oven Baked Chicken Tenders
These corn flake coated chicken tenders are oven baked but still crispy! Perfect for snacking or family dinner, they're kid-friendly and guilt free.
Clink the link below for the recipe:
---